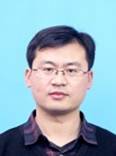 A. Prof. Cunlei Li
Liaoning University of Petroleum and Chemical Technology
李存磊副教授 辽宁石油化工大学
Research Area:Oil and Gas ExplorAtion and Development
Research Experience:
Li Cunlei received the master degree from Ocean University of China in 2010 and received the degree of Doctor form Beijing Normal University in 2013; Entered postdoctoral research station of Shandong University of Science and Technology in 2013.
Li Cunlei worked in the field of oil and gas exploration and development, presided over one project of the National Natural Science Foundation of China, and more than 30 other scientific research projects; Published more than 40 academic papers (including 10 SCI papers and 10 EI papers); authorized 3 national invention patents, 7 utility model patents; obtained 1 computer software copyright certificates .
Obtained a Science and Technology Progress Award of Ministry of Education, a Science and Technology Progress Award of Qingdao City and a Science and Technology Progress Award o f Shandong Province.
Li Cunlei was elected for "New Century Talents Project of Liaoning Province" in 2017.